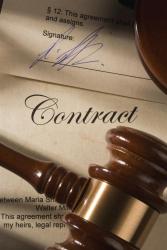 Get estate planning from the attorneys at Michael Bailey Law Office LLC.
When searching for an estate planning attorney you want the absolute best. Depending on your estate itself, formulating an estate plan can quickly become an incredibly complex process that requires knowledge and experience to determine the planning strategy best for you.
At Michael Bailey Law Office LLC, our estate law expertise can save you time and money when transferring an estate. We have the skills and know-how required to get you the maximum tax benefit and save you costs and time throughout the process. Michael Bailey Law Office LLC's attorneys can provide asset planning and asset protection through trust drafting and trust planning, or succession planning for businesses and business interests. Everything necessary to plan for a smooth estate transfer to happen can be put in place by Michael Bailey Law Office LLC's lawyers.
Estate planning not only includes planning for asset distribution upon your demise, but also encompasses advance directives, including advance healthcare directives, living wills, a health care proxy, a medical power of attorney, a financial power of attorney, and other documents to make your wishes and desires know in advanced decisions or advanced directives, directives that are personal to you so that your personal directives are known and carried out.
Michael Bailey Law Office LLC will formulate an estate plan that streamlines the probate process for your heirs while maintaining privacy. Our wide array of estate planning services also includes:
Trusts
Irrevocable trusts
Revocable trusts
Wills
Succession planning
Advance Directives – i.e. Living Wills, Medical Power of Attorney or Proxy, Financial Power of Attorney
Regardless of the complexity of your estate, Michael Bailey Law Office LLC's inheritance planning attorneys will help you develop the best possible estate plan or revocable trust for your needs. Michael Bailey Law Office LLC's lawyers can help with will drafting, will planning, trust drafting, trust planning, revocable trusts and irrevocable trusts.
To find out more about estate planning or for a free consultation with a Michael Bailey Law Office LLC attorney, whether through an office visit or a consultation with our attorney who will visit you for mobile estate planning, please call us today!