I have always loved outdoor Christmas lights.  I love seeing them up, and I enjoy the differences in outdoor Christmas light displays.  My family and I used to drive around and look at outdoor Christmas lights around the neighborhood during December.  My family continues this tradition, only my wife and children go with me now. Growing up, we visited a company in town that had a drive through display of lights for the community once every year.  I am not sure if outdoor Christmas lights were so happy for me because of just the lights, or because I was so excited for Christmas to be here and get presents as a child.  In either case, outdoor Christmas lights captivated me.
My family was never really into outdoor Christmas lights when I was growing up.  There were a couple of years we had used lights a neighbor gave us, which I arranged in the shape of a "C" one year and a "Z" another year.  Every other year, our house had no lights. I don't blame anyone for this, but I think somewhere along the way to becoming an adult I decided that I wanted to have a good outdoor Christmas light display when I had my own house.  I think I have accomplished that goal. My current house is fairly well known as the house with the large display of many lights.
Christmas Light Take Time, So Does Your Estate Plan
I generally take the better part of two days to set up Christmas lights.  I start in early to mid-November when the weather is warm, and put up lights on the roof and house.  Later, I work on the yard, but I can do that in snow or rain, without the risk of falling off a roof and injuring myself.
When I start setting up lights, I know it will take some time.  I plan to start working on the outdoor Christmas lights on a weekend in early to mid-November, knowing the weather will be warmer and I can avoid snow and ice on the roof.  It gives me a chance to have more days to work on the lights, in case the weather is bad one weekend.
This parallel to estate planning comes fairly easily.  When setting up an estate plan, you want to start early.  This leaves you plenty of time to get the project done before it is too late.  Just like I don't want to set up outdoor Christmas lights in snowy, icy conditions, you don't want to wait too long for an estate plan.  I have written about people who tried to set up an estate plan at the last minute here, and how it did not work out well.  By planning ahead and establishing an estate plan before a crisis hits, you can avoid this problem.  Similar to starting outdoor Christmas light decorations early to avoid bad weather, If you plan ahead, your estate plan will be done before it is too late.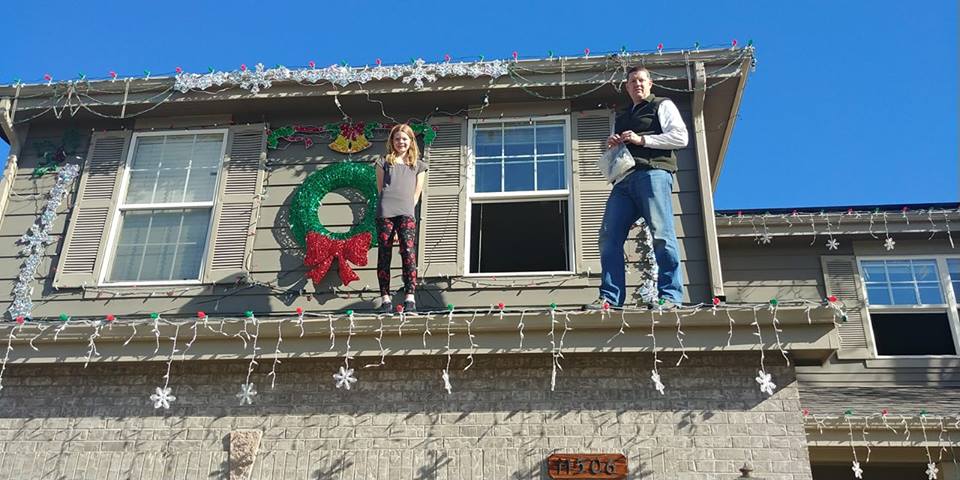 I Need Help Setting Up Lights, and so do You with Your Estate Plan
I also have help setting up the lights.  My children are now old enough to help, and they love to come out on the roof with me.  I also think they like the display when it is up. I do have to plan ahead for setting up the lights, or the whole thing gets thrown off.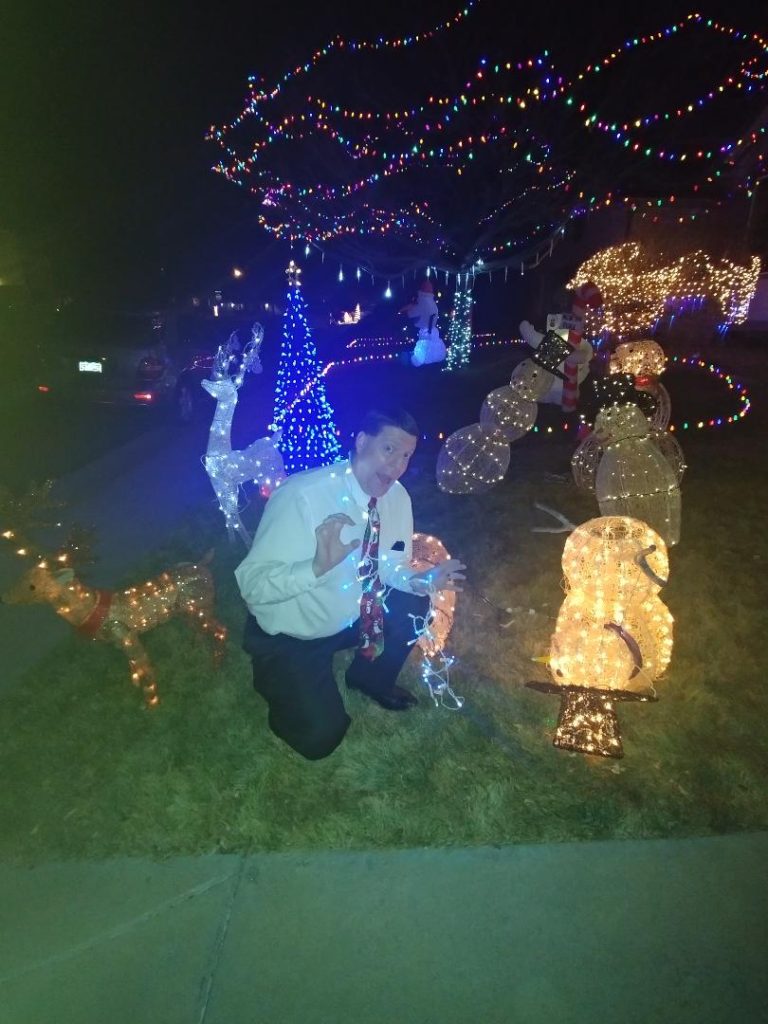 As my children have gotten older, they want to help with setting up the outdoor Christmas lights.  My nine year old helped me a lot this year by getting out on the roof with me, delivering me items from inside, and holding up lights as I clipped them to the house.  She always checked in with me to see what was needed and make sure she was sticking with my plan, as my plan is what we were carrying out. She knew I had a plan in my head, and she knows that my plans work out, so she followed my lead.  Without following a plan, disaster strikes!
Similar to setting up Christmas lights, creating an estate plan is something that turns out better with help.  As I always do, I suggest that working with an estate planning attorney, like myself, is a good idea. However, it can also be a good idea to involve your family in an estate plan.  You don't need to get you family's permission to do an estate plan, and you are in charge of the plan, but you may avoid fights by having them involved. I have previously written about this topic here.  You are in charge of your estate plan, and I want to carry out what you want.  Estate planning is me helping you get to where you want to be. We can avoid an estate planning disaster by working together!
Christmas Lights Need Ongoing Attention and So Does Your Estate Plan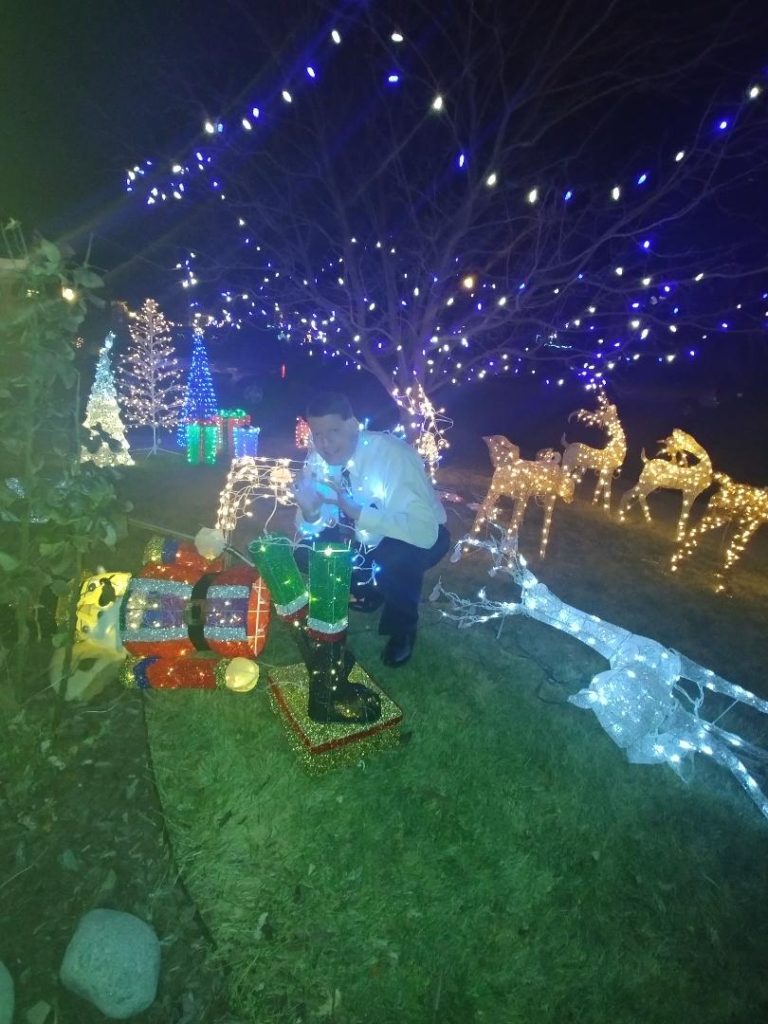 Once my outdoor Christmas lights are set up, I like to stand back and admire them, as well as take a few pictures.  I also know that my work is not done. Wind can wreak havoc on outdoor decorations, knocking yard decorations over, blowing lights off the roof, and generally making the Christmas display look worse.  Wind knocks over lights, a circuit will blow out, or snow covers up the lights.  When this happens, I get to fix things, which is enjoyable, but takes time.
Only a couple of days after I set up the lights this year, a wind storm and snowstorm / mini-blizzard began.  One of my giant snowflakes got blown off the house, and I had to listen to it bang against the house all night long.  The next morning the decoration was hanging only by its electrical wire. I let the snow and ice melt, and then I went back out on the roof to fix the decoration.  I also tied the decoration down more thoroughly, so that it has survived other wind storms.
Similar to admiring my outdoor Christmas lights display, I am always happy to get an estate plan done.  I hope my estate plan will survive the test of time, but I also know that things change. The storm of life can affect an estate plan.  Just like we cannot control the changing weather, laws can change. Laws and other changes in life circumstances can require additional attention to your estate plan.  An updated estate plan can address new circumstances.
Christmas Light Displays are a Beautiful Thing  and so is an Estate Plan
We can all understand why an estate plan needs to be set up properly.  Once someone passes away, it is too late to ask them what they want. In this way, a properly set up and maintained estate plan is a thing of beauty.  In my opinion, outdoor Christmas lights are much more beautiful. My opinion may not be shared by most, who don't find any beauty in an estate plan, but at least I can have a fairly non-debatable opinion in this one area:  Outdoor Christmas Light Displays are great!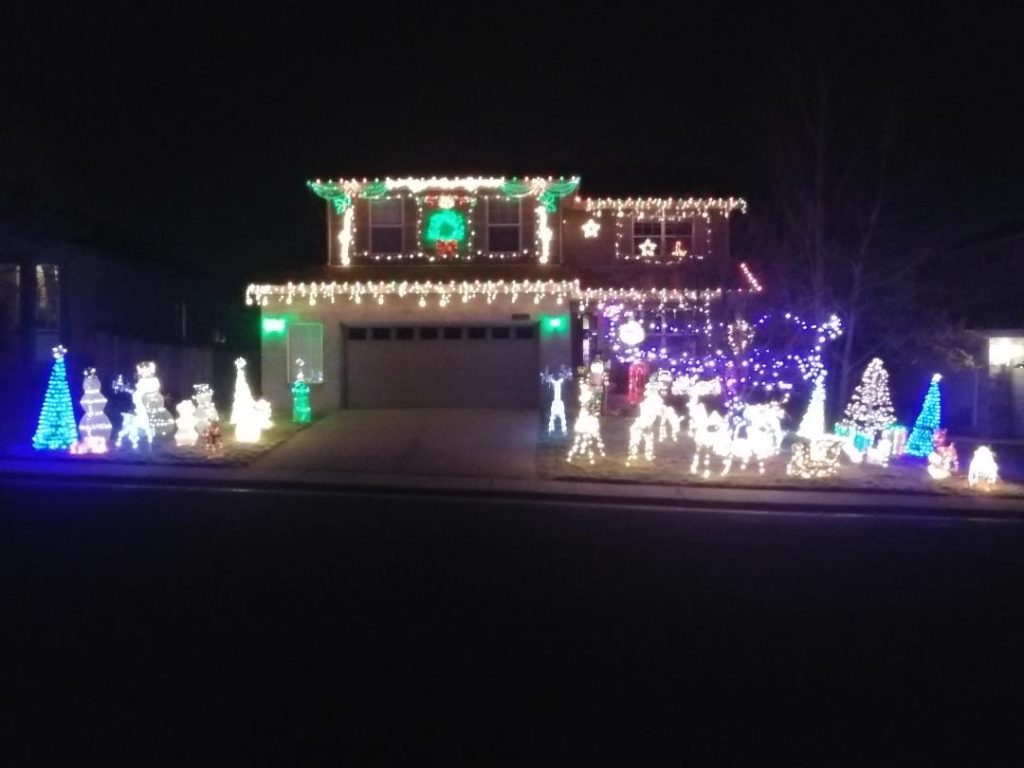 Get started with us today by scheduling an appointment online!