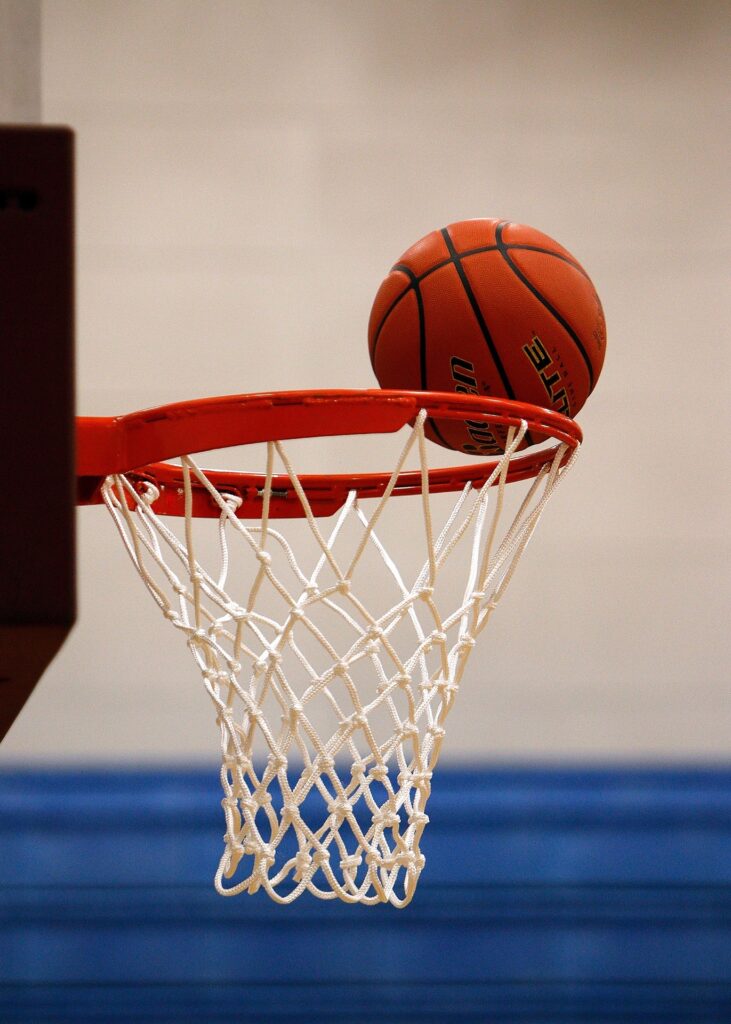 I have liked basketball for as long as I can remember.  I always liked to play the game, and looked forward to the winter, because that is when basketball was played.  I was probably not the best player when I started playing in elementary school, but I did develop my basketball playing skills and abilities, and improved enough that I captained my team while in high school.  I even have articles from the newspaper that profile me as a player and leader of my high school basketball team.
I don't mean to dwell on high school accomplishments, and I was not a good enough player to continue my basketball career in college, but I did find my way to basketball officiating.  I have refereed basketball at the high school level for 20 years.  It gives me a chance to stay connected to the game, even if nobody wants me to play for them anymore.  I enjoy refereeing basketball, but I also enjoy watching basketball.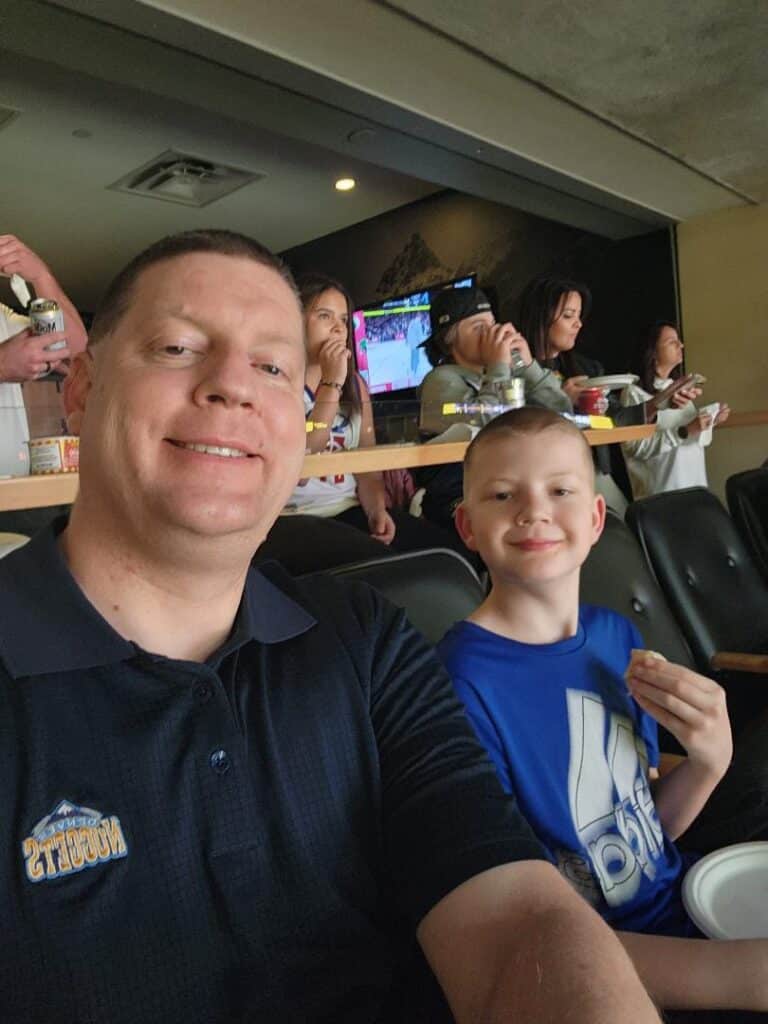 A few weeks ago, I took my 10 year old son to a Denver Nuggets basketball game.  We received tickets to sit in a suite, but the game started at 8 pm, so I was fairly sure we would not make it for the entire game, as my 10 year old might get tired.  I was quite incorrect.  The game was a good one, and my son wanted to stay until the very end.  This game was between the Denver Nuggets and the Memphis Grizzlies, with the winner taking sole possession of first place in the Western Conference of the NBA.  It was very fun to watch two teams play at a high level, and even more fun to watch the Denver Nuggets win!
Like everyone else, I enjoy watching my team win.  I grew up in Colorado, so I remember watching Alex English and the Denver Nuggets play growing up.  At the live game, I got to watch as two-time MVP Nicola Jokic played an excellent game and made some amazing passes to his teammates, helping them succeed.  I watched coach Michael Malone work with his team to get the best outcome, and I watched him substitute players in at the right time and for the right length of time.  I watched the team work together exceptionally well, leading to a team victory that night.  Since the Denver Nuggets have played quite well all season, I assume they are continuing to do similar things when I am not personally present at the games. I do watch the highlights, but that misses a lot of important moments in the game that are not flashy.
I do think of estate planning as being similar to a basketball team, and I think that winning basketball is similar to a winning estate planning process.  Although basketball and estate planning are different enough that they are not considered in the same sphere – one is a sport, the other a legal pursuit – there are estate planning lessons in basketball.
Not Every Player Has To Do Everything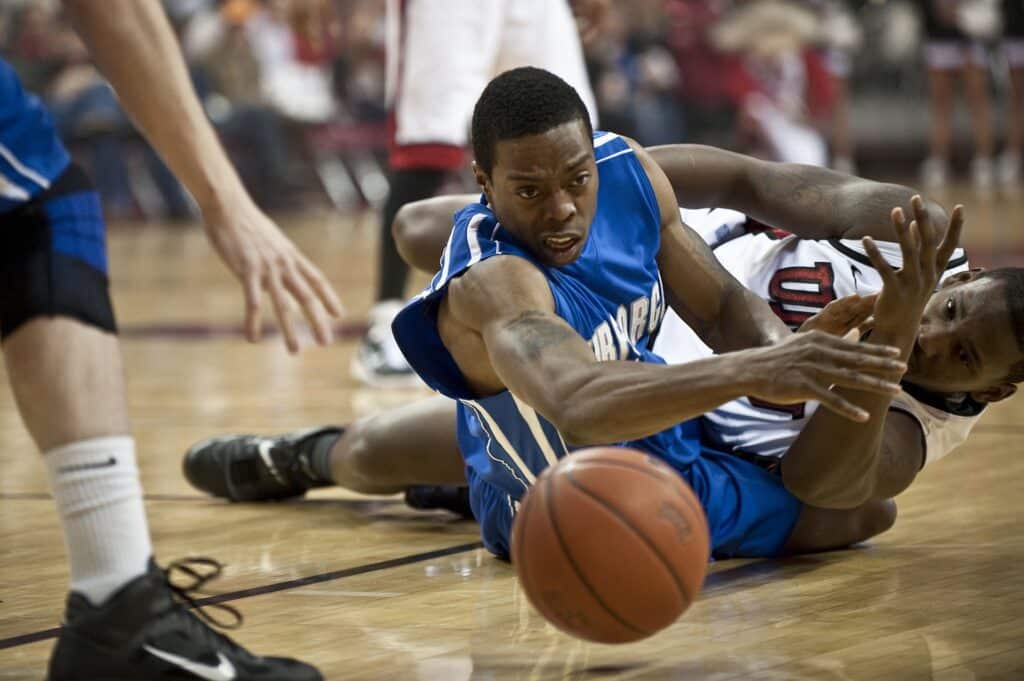 In a recent Denver Nuggets basketball game, star guard Jamal Murray recorded his first career triple double.  A triple double means he had double figures in three major statistical categories: points – assists – rebounds.  It is also possible to have double figures in blocks, but that is less likely for a guard like Jamal Murray, as guards usually are shorter and not known for blocking shots as much as a center or other, taller, player.
When asked why he had only achieved his first career triple double this far into his career, Jamal Murray remarked, "Well, Nicola Jokic usually has the triple double, but he wasn't playing tonight."  Jamal Murray is a great player in his own right, scoring a lot of points, but when he did not have his teammate available, he had to do more.
In estate planning, both the client and the estate planning attorney have their own role.  The client must decide who gets what assets, and who shall be put in charge of carrying out the plan.  The client can also choose different people to carry out different parts of the plan.  One person may be put in charge of making financial decisions, while another may be set up to handle medical decisions if someone is incapacitated.  One person may be designated as a Trustee to control money for the use of others, while another other person may be designated as a Guardian to raise children who are not yet adults.  All of these people have a specific role to play, and not everyone has to do everything.  The estate planning attorney is usually the one who can coordinate everything and set up the necessary documents to bring a client's vision to pass.  In that way, the estate planning attorney is like a coach.
Your Estate Planning Attorney Is Like Your Coach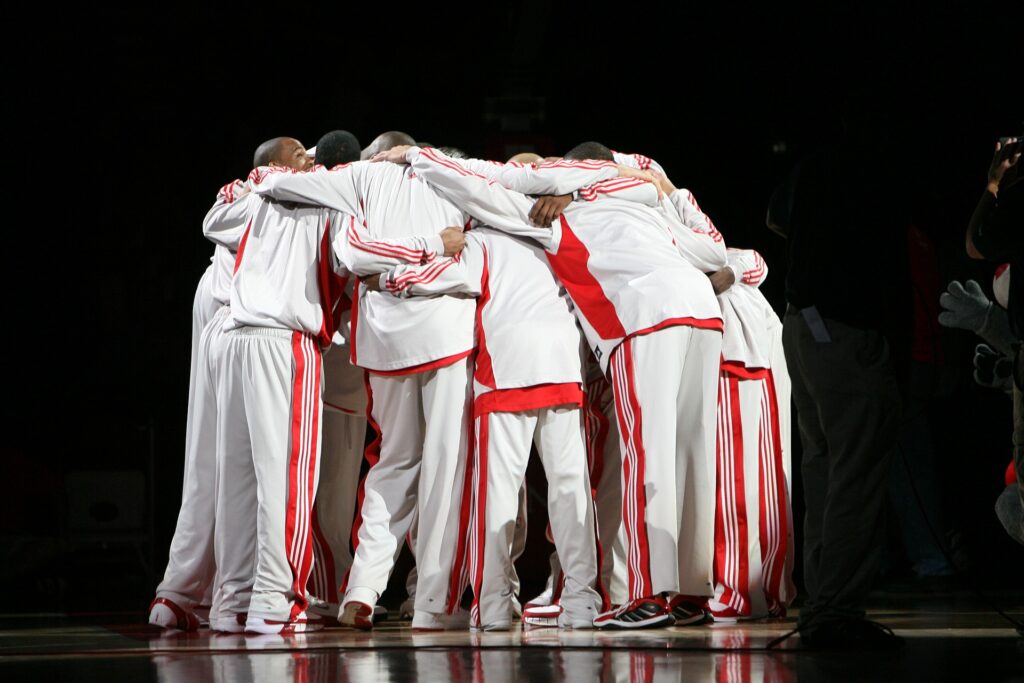 The role of the estate planning attorney is to get everything in proper order, so that your documents can ensure your wishes are carried out.  The estate planning attorney knows what instructions and what wishes need to be expressed in which document.  A will contains instructions on where assets should go after you die, while a power of attorney allows someone to make financial or medical decisions on your behalf while you are alive.  A will is also the correct place to designate a guardian for minor children.  Each document has its own role and purpose, and the provisions of the documents need to work together to bring your wishes to pass.
A basketball coach is quite similar.  The coach has an overarching plan to win the game.  The coach needs players to implement the plan, and the coach cannot do everything for themselves.  The coach cannot take a shot, make a pass, or play defense.  Instead, the coach needs to teach these skills and then rely on players to carry out the plan and the coach's instructions.  A coach needs to use the correct teaching methods, assemble the proper collection of players to carry out the plan, and adapt to changes as they come up.
An estate planning attorney is similar.  The estate planning attorney needs to use the correct documents, assemble the proper collection of documents to carry out the plan, name the correct actors to carry out the plan, and adapt to changes in an estate plan.  Usually changes to an estate plan come after an estate plan has been initially set up, and mostly change happens when a client's life circumstances change.
Basketball and Estate Planning Are Not Exactly the Same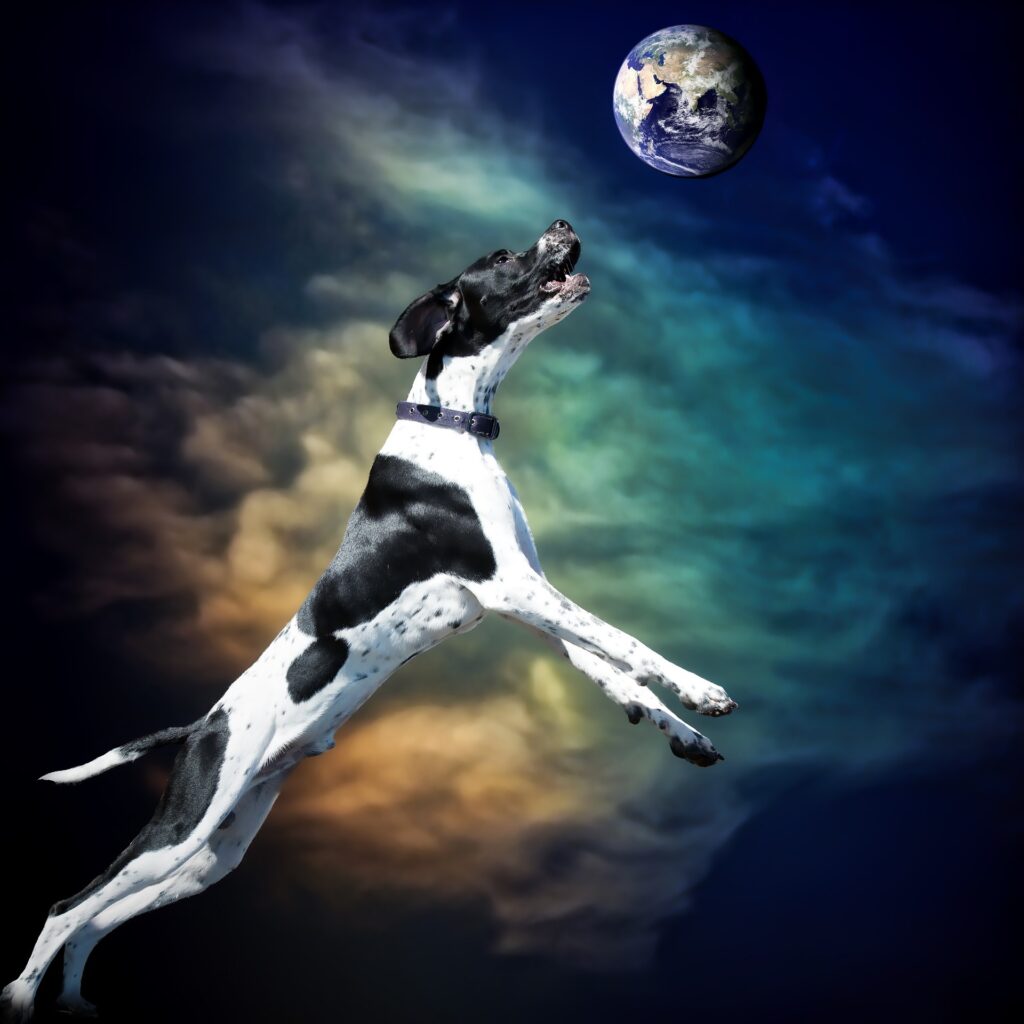 At the risk of stating the obvious, basketball and estate planning are not exactly the same.  The obvious difference is that one is a physically demanding sport that favors tall people, and the other is a legal endeavor that requires knowledge of the law, intellectual rigor, and more mental than physical exertion.
An estate planning attorney is also not quite as restricted as a basketball coach in carrying out a plan.  A basketball coach cannot shoot the ball for a basket, make a pass, dribble out of trouble, or play defense.  A basketball coach is limited in their ability to play the game, while an estate planning attorney can be more hands on.
An estate planning attorney gets to draft the documents, provide specific instructions to your named beneficiaries and representatives on how to carry out the necessary plans, and can even be involved in the process.  Some estate planning attorneys act as personal representatives for their clients, or as Trustee for their clients.  In doing so, an estate planning attorney becomes more of a player and less of a coach.  An estate planning attorney is not restricted from being a player and a coach in this sense, but it is not required of an estate planning attorney to fulfill all the roles.  I do not act as a personal representative or trustee for my clients, and I think that helps me be a better advisor and a  better attorney, at least in part because I do not take on dual roles.  I know that some basketball players are referred to as "player-coaches," but in estate planning I prefer to be the "coach," or the estate planning attorney only, not be a "player." or some designated actor within an estate plan.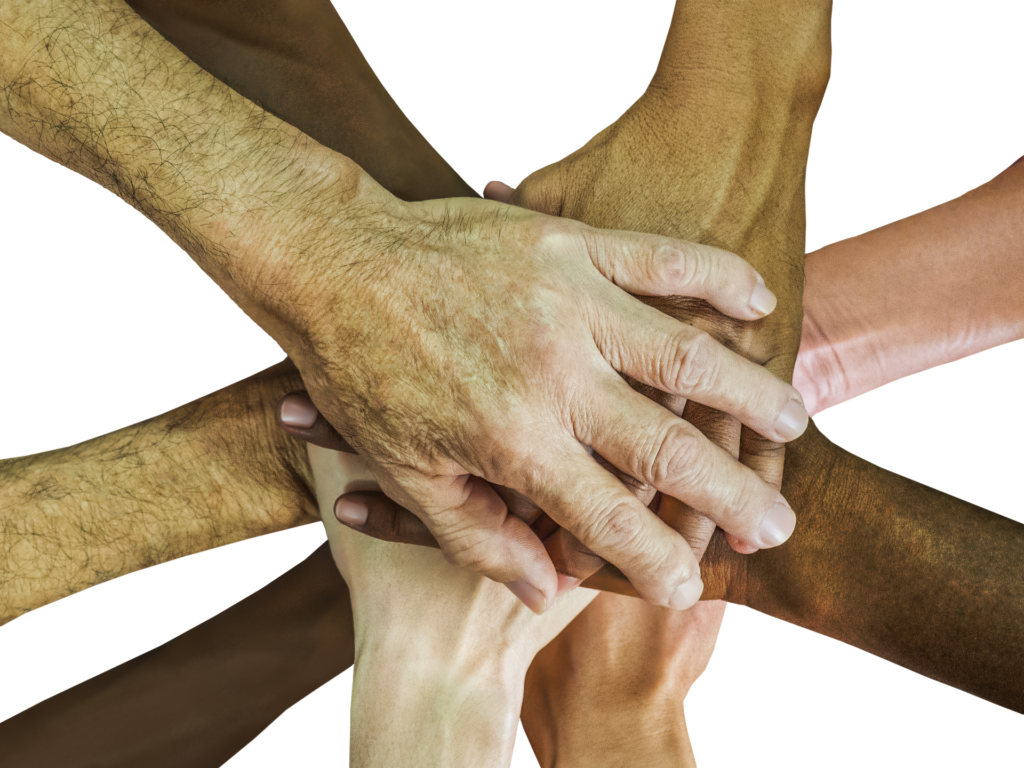 A Good Basketball Team Works Together, and So Does a Good Estate Planning Team
I know how to fulfill my role as an estate planning attorney, like a coach of a basketball team.  I can help my clients to find the proper strategy to get their estate planning wishes carried out, and I can help my clients to tell me what they want to do.  When my clients give me the necessary direction and information, I can help them design a winning estate plan, just like basketball players and a basketball coach can work together to win a game.  Let's work together to make your estate plan a winning one!