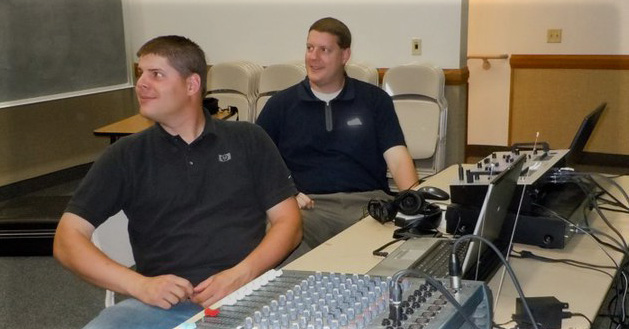 Hey Mr. DJ, Pump up the Plan!
My father has an interesting hobby; he buys and fixes broken sound equipment.  This hobby, combined with his love of music, lends itself to a great side job – being a DJ.  Ever since I was 14 years old, I have been working as a DJ or live sound technician.  Never full time, but as a fun side job.  I still DJ as part of a company my brother and I have, although on a more limited basis, as I have other time commitments, but you can still find me at www.jd-mba.co.  Through the years, I have worked hundreds of weddings, dances, parties, and other events – I even designed and ran the sound for a production of a full musical when I was in high school.    After all of this time, I have learned several things about a successful party.
First, a successful party does not happen just by chance.
There is a lot of planning that goes into any party.  Wedding receptions generally take months or years to plan, and as a DJ, I did my part in the planning.  I generally meet with the bride and groom to discuss their wedding and what sound needs they had, asking questions such as these:  Do we need to run live sound reinforcement for the ceremony, so that everyone could hear what was said?  Do we need background music for cocktail hour?  Do we need music during dinner?  What song did they want for a first song?  What about special songs for father-daughter, or mother-son?  Did they want to do traditional wedding activities, like cutting the cake or the bouquet toss, or was that not as important?  What type of music did they want to have at the wedding?  Were there specific songs that we needed to play, or songs we should not play at all?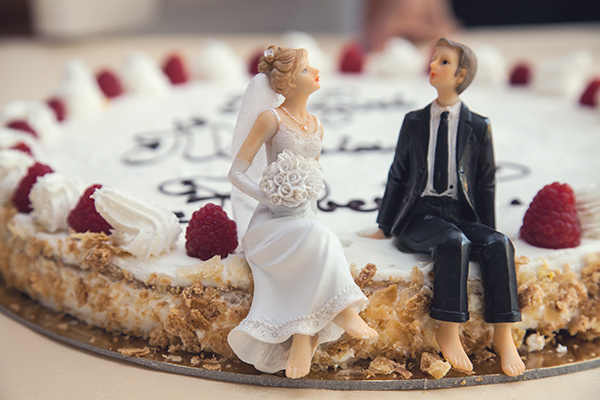 All of these questions are designed to get the bride and groom to think about what they want and to guide me in my work as a DJ.  I have my own tastes in music, as does everyone, but ultimately, a wedding reception was about what the bride and groom want.  Now, there are those that will say the mother of the bride should be involved, and that we need to figure out what everyone else wants as well, but in a wedding reception, the final decision came down to the bride and groom – after all, it is their day! (Well, and whoever is paying the bill gets a say, so there is always that to consider 🙂 )
I understand that I may play the music as a DJ, but I am not in charge. Many of the brides and grooms did not initially seem to understand that they were the ones with the power to decide music and how the party should go.  I usually let the bride and groom know that I was there to facilitate their party, and as we discussed how they wanted things to go, I would lend my experience and expertise to them.
For instance, I had a couple who wanted to have some dancing, stop to do the toasts, start dancing again, stop to cut the cake, dance again, stop for the bouquet toss, start dancing again, and then stop again for a special tribute to their parents, then start dancing again…all with the stated purpose of "dancing the night away and keeping the party going non-stop."
I mentioned to them that breaking everything up like that would kill any flow to the night and could have the opposite effect of what they wanted.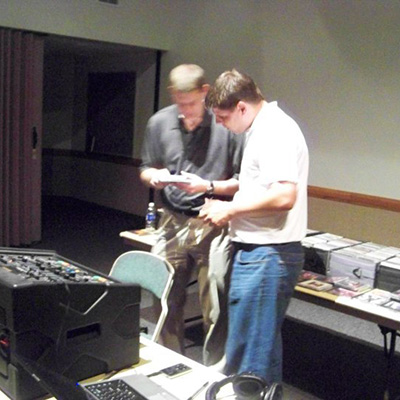 Together we created a plan to get what they wanted done, but rearrange things in such a way that we could accomplish their goals and still have an awesome party.  My role as a DJ was to take what they wanted and mold it into a good plan to be carried out and get what they wanted.
Of course, the plan needs to be carried out, and that is where a DJ can help out as well.
As a DJ I play music, and I know how to read crowds. When people are tired and need a break, I would play a slower song to allow them to rest, or just move to a different activity to break things up a bit.  If the party is rocking, I typically keep going with the momentum already built.  Each party is different, and has its own character.
One wedding, we were going strong, and as we put on a new song, everyone ran for the door and off the dance floor.  This was slightly concerning to me, as I thought everyone hated the song I played.  It turned out they had all run off for a smoke break, as the dancing had tired them out, or used up too much nicotine, or something like that.  When I found that out, I just kind of rolled with it, and when they came back we went back into having a great party.
Starting with a plan is good, but the ability to adapt is part of a good plan.
A bad plan can have a negative impact on a party or a wedding.  A plan that includes music that is not danceable, or music nobody likes, is a recipe for disaster.  Good music can make or break a wedding or a party, but good music is variable for different people and tastes.  Good music also depends on the timing of when it is played, the context, and the atmosphere.
One of my DJ clients loved country music and wanted a bunch of country songs that were break up songs at their wedding.  I pointed out that may not be the best idea for content at a wedding, and we all got a good laugh at the original idea.  My experience as a DJ and knowledge of music helped them get what they want, even if their initial concept would not work.
How This All Relates
I suppose you are wondering, "What being a DJ has to do with estate planning, and why I would write about weddings in a blog?"  I'm glad you asked.  I help people plan parties and weddings using the same principals as I do for helping them create an estate plan.  As an estate planning attorney, I help you formulate a good estate plan for the rest of your life, and that doesn't happen just by chance.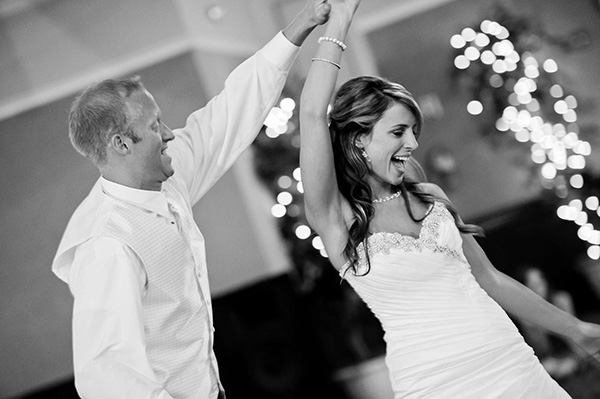 A large part of my job is to listen to your goals and objectives, then help you formulate an estate plan that accomplishes those goals.  Just like a bride and groom need to tell me what music to play and what they like, you can tell me what you want to have happen, and I formulate the plan to make it happen.  You are in charge, even though I am the one who writes the plan, and gives feedback on how to accomplish your goals.
Just like a bride and groom can be unsure of their likes or unclear in their vision, you might be unsure of exactly what you want from your estate plan.  I help you by asking questions that elicit responses designed to tell me what you want, even if you can't tell me directly.  Then we can properly discuss how to implement such a plan.  Again (and this bears repeating), you are in charge.  I want my estate plans to create the same feelings of the wedding where the bride declared, "These guys throw a kick-ass party!"
As I have learned during my time as a DJ, an awesome party takes much more than simply setting up a plan and dictating exactly how the party should go.  An unexpected joke, silly song, or change of pace, can really liven things up, and re-energize a party.  Your estate plan works in a similar way.   You documents get drafted, your life circumstances change and as circumstances change, a good estate plan adapts accordingly.
Now Let's Plan Together:
I work together with my DJ clients to make sure the music is right, and the party gets going.  Let's meet together to make sure your estate plan is right.  Schedule an appointment today so we can make some proverbial "beautiful music" (of your estate plan) together!