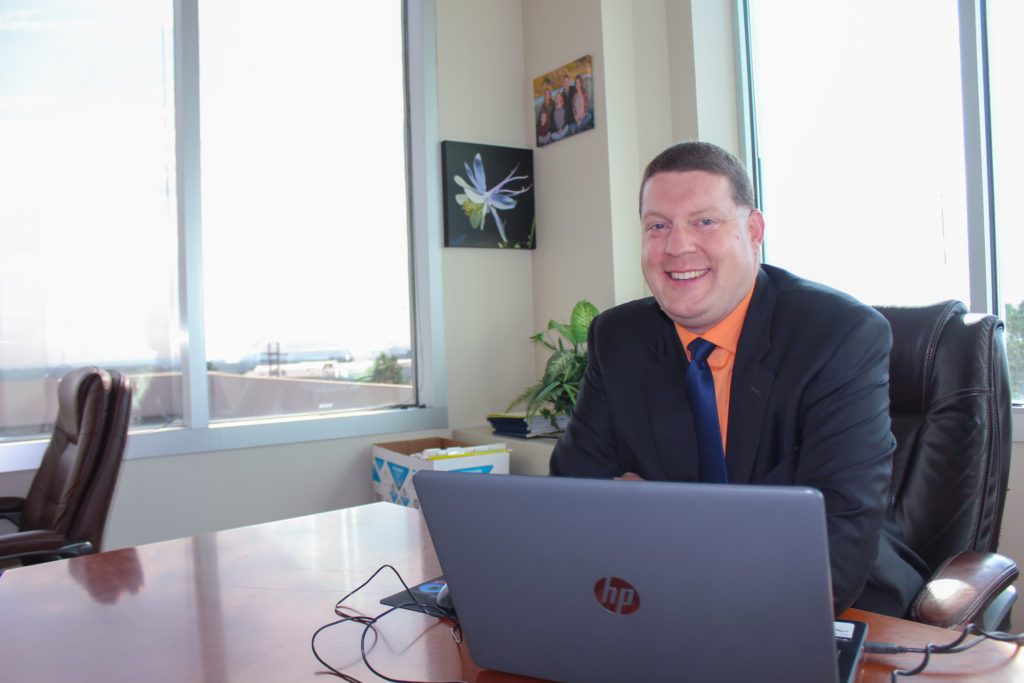 I moved my office three weeks ago.  I didn't move far, just 20 – 25 feet down the hall to a different, bigger, office, but the move still was significant.  One of the huge perks of the new office? I have windows!  I can now see out into the world  and know what is happening out there.  There have been times in the past where I was working for several hours, and went outside to wet pavement, and wondered, "Did it rain?"  I wasn't cut off from the world that much, but I can now see the outside world directly, so I am able to feel more involved with the outside world when I am in my office.
You may ask, "Why did you move offices?"  I am glad you asked! The answers: More space (including windows!), more room, more business, and just a good change.  I know all of these do not relate to estate planning, but since this is an estate planning blog, I will make some connections.
I moved offices partly because my business was growing and I needed more space.  My needs changed, and so I moved. As your life changes, so should your estate plan.  When I moved offices, I had my whole family come and help. It made for a quicker move, and got everyone involved, just like an estate plan should.  I also felt much better about my business being in a space where I can grow.
The sense of relief at getting situated in my new office is similar to the relief when an estate plan is completed and no longer a worry.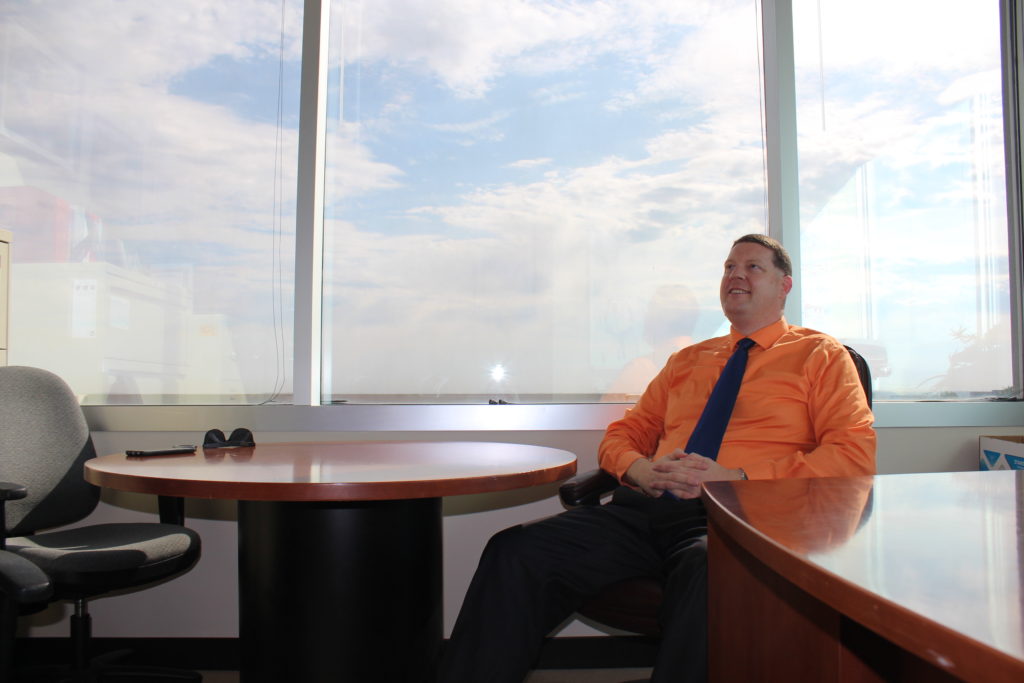 Changing Needs for Business – Changing Life Circumstances, You Need to Keep Up (and So Does Your Estate Plan)
When I first moved into an office nearly eight years ago, I had two filing cabinets and only a few clients.  The office I moved into was relatively small, but it fit my needs. I was working as an estate planning attorney, but was mostly out of the office visiting clients and establishing my mobile estate planning practice.  I needed an office for a distraction free work environment.  If I tried to work from home, I had my children, my wife, and my puppy dogs that wanted my attention.  Apparently the dogs did not understand that an important work conversation did not need their input and barking!  So, I rented a private office in a shared office space, with a company called Office Evolution.  Office Evolution in an executive suites and shared office space that has locations all across the Denver metro area and the whole Front Range, so the setup worked will with my mobile practice.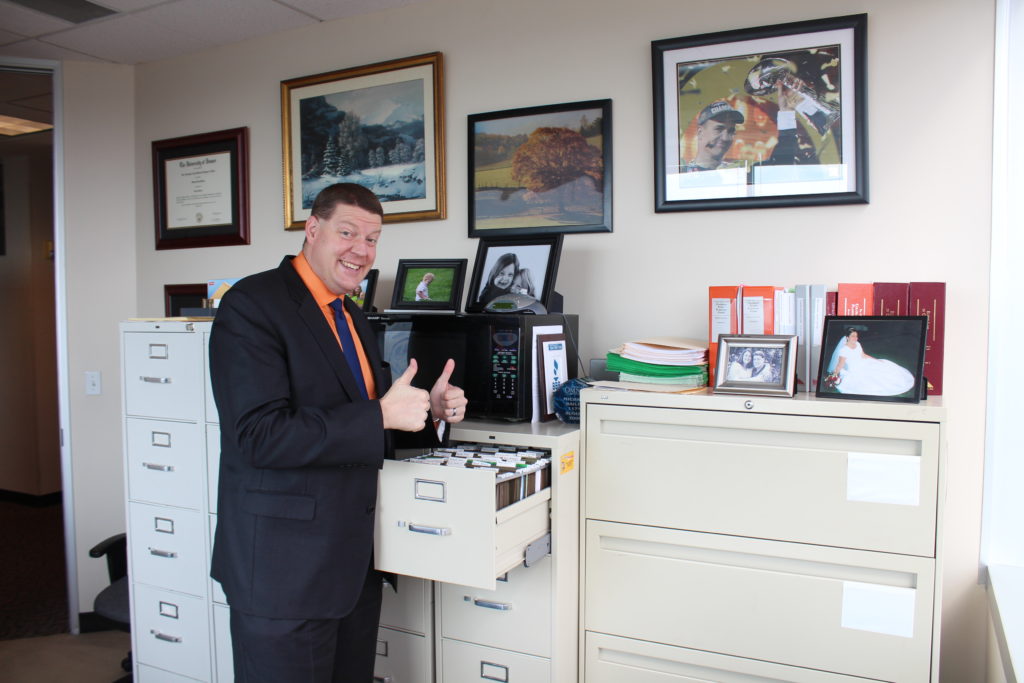 After 9 years of having my practice grow, I now have seven filing cabinets, and my original office was not any bigger.  As I added filing cabinets, the room started to get smaller. I could fit nicely, but it became a tight squeeze if clients came to visit and there were more than one or two people at a time that came by to see me.  It was time to move to a bigger office, and someone left the corner office at my office location in Broomfield, so I took that one.  The corner office is bigger and looks downright huge with the windows making the view so much bigger.
My business space needs changed, and so I needed to move offices.  Just like this happened in my business, your life changes. As your life circumstances change and evolve, you need to keep your estate plan up to date.  I wrote about this subject in a previous blog about how often you should update your will.  Basically, as your life changes, so should your estate plan.  This allows your estate plan to keep up with your current circumstances.
Moving My Office Involved My Whole Family – So Should Your Estate Plan
The night that I moved my office, I knew that I would not be able to do everything myself.  I had the 7 filing cabinets, plus my large office printer, office supplies, clients files, chairs, office decorations, and all sorts of other stuff, including my whiteboard (it has a great story you can read by following the link).  If I tried to move everything, it would take a full day, which I did not have, and did not want to spend moving office stuff.  So, I had my family come to my office on a Friday night (5 pm on Friday and we are moving office furniture kids – what could be better?!?), and we moved everything together.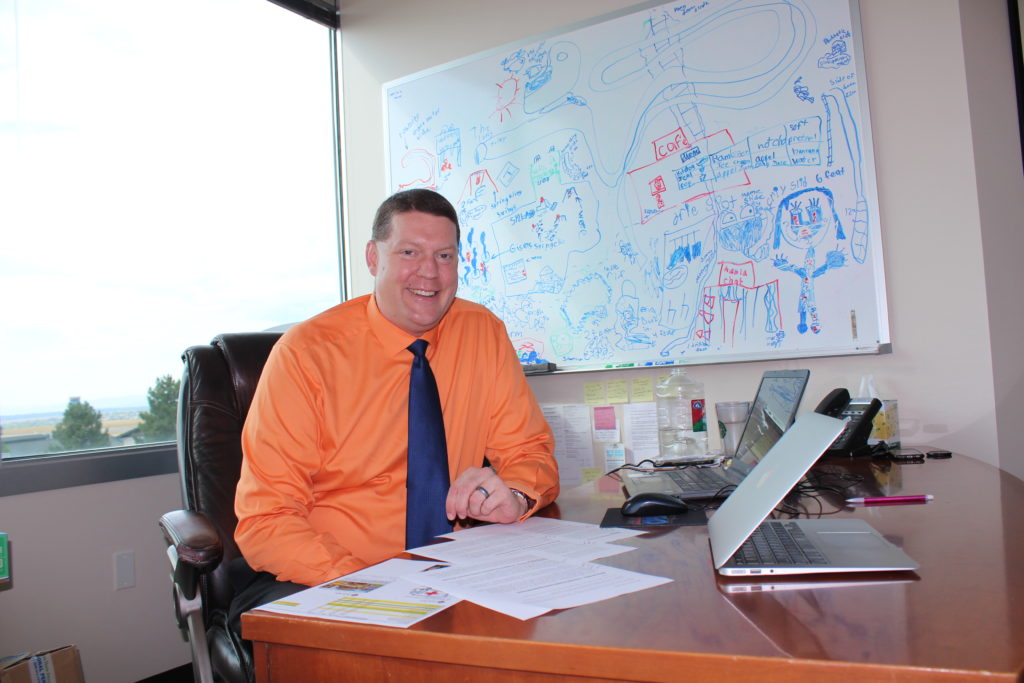 I have a moving dolly, so I used that to roll the filing cabinets down the hallway, but they were so heavy I needed my wife's help to get them up on the dolly.  One was so heavy it took me, my wife, and my oldest daughter to get the filing cabinet up onto the dolly and ready to move. My wife and kids gathered other office items and put them in bins, then brought the bins down the hallway to the new office, helping avoid scattered items.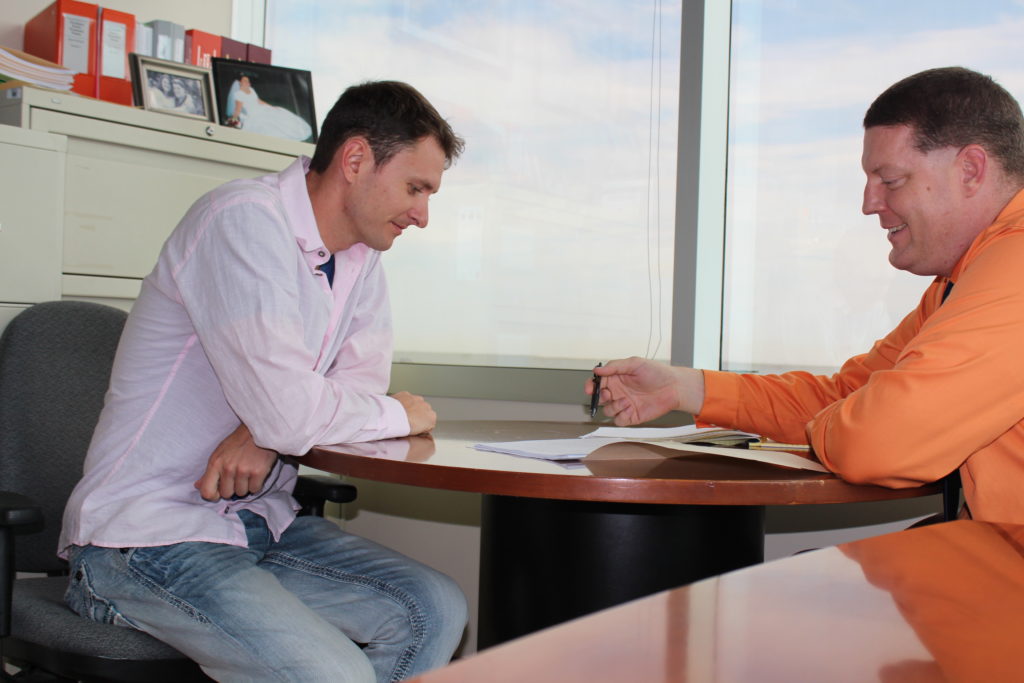 Just like moving the office took my whole family's help, setting up an estate plan should involve your family.  You don't want to turn over your decision making power to your family, but you want them to be involved.  You are in charge, but you probably want your family's input and help. I have written about involving your family in your estate plan previously, as well.  I was in charge of moving my office, but I needed help, so I turned to my family, and everyone helped where they could.  We managed to get everything moved out of the old office and down to the new office in about an hour, which seems great, until you factor in unpacking.
Completing the Office Move Took Time, but was Worth It – Getting Your Estate Plan Done Brings Huge Relief
Once everything was moved to my new office, it needed to be unpacked and properly placed.  This was a job for me, not for my family. I know where I like to keep things (it is my office, after all), and I wanted to make sure I put things where they should go, so I started working on that.  My family thought it might not be too much fun to watch me put things where they go in my office, so they went off to find pizza, which they eventually brought back to the office, and we had a little pizza party at my new office.  Eating pizza was much more fun than moving, and it made the night more fun for my wife and kids.  I was able to combine work and play and still get what I needed to complete done, even if it took an extra two and a half hours to get everything put away in the right place.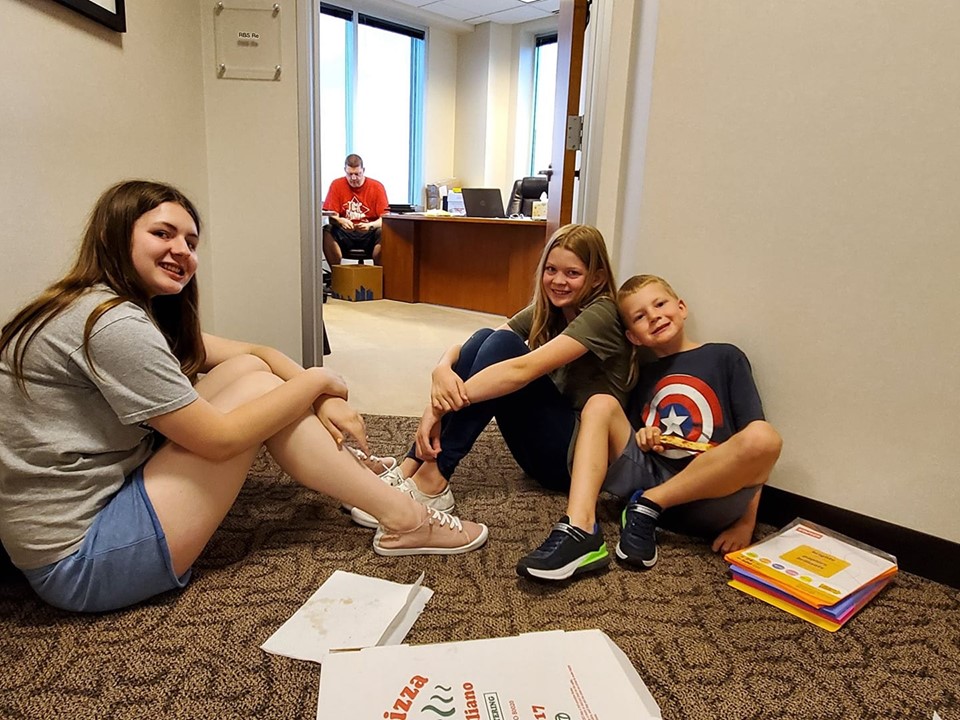 Once everything was moved and put away, I felt an immense sense of relief.  I had tired muscles from moving furniture and filing cabinets, and I was tired from a day that started work at 9 am, completed at 5 pm, and then a move that went until 8:30 pm, but I was glad it was done.  I was reminded of how many estate planning clients tell me they are so relieved to get their estate plan done. Many have put it off for a long time, and are happy to have the plan completed. I imagine the relief they feel is similar to the relief I felt that night.  My important move was done, so I could rest easier, just like when an estate plan is done, you get peace of mind and can rest much easier knowing you are set up.
Getting Your Estate Plan Done Can Be Fun, Too
Just like my family and I had an enjoyable time getting my office moved, we can have some fun getting your estate plan done.  I probably will not always have pizza, but we can make the process of planning your estate less tedious and more enjoyable. Estate planning can be a heavy, sad, and difficult topic, so if we can keep our conversations serious, but light-hearted, the process will be easier than you might imagine.  If you want to get started on the process with me, you can go here to make an appointment.