Among the reasons that I chose estate planning as a practice area is that there are fewer emergencies, so I can have more predictable work hours, and have less intrusions on the time that I spend with my family away from work.  I like to see my family from time to time, like on the weekends, or in the evenings, so I don't schedule many appointments during those times…only when necessary and no other time will work.
I sometimes joke that if there is such a thing as an estate planning emergency, then it is too late, and there is not much I can do to help.  However, I do understand that emergencies come up, and I am happy to help with emergencies where I can – I have been to the Intensive Care Unit (ICU) of a hospital or center for hospice care many time getting documents signed at the last minute.
Unfortunately, when dealing with an emergency situation, problems tend to appear at a more frequent rate than under normal circumstances.  When dealing with an estate planning emergency, questions concerning mental capacity arise often, leading to many problems.  Trying to rush an estate plan can lead to errors, or misunderstandings of what is happening in an estate plan.  Important parts of an estate plan can also get lost in everything else that is going on. So, although emergency estate planning is possible, it can be tough to pull off properly.
Mental Capacity is Always a Concern, but Especially in an Emergency Situation

I had a potential client call me a couple of years ago, asking for me to prepare a power of attorney for her father, who the police had placed on a psychiatric 72 hour protective hold the previous afternoon.  The person was quite concerned that they needed to be able to access the father's financial accounts to handle whatever matters came up, and that they needed to be able to make medical decisions.  I asked how the person planned to sign a power of attorney if they were on a psychiatric 72 hour hold because the father may be a danger to himself and others, and was not going to be in a mental state to understand what the father was doing in signing a power of attorney document.
The potential client asked why it was that her father would need to sign the power of attorney, and I explained that is how a power of attorney worked…the father would delegate decision making authority to the child, and could only do so when mentally competent and able to understand what the father was doing.  Apparently the potential client thought a power of attorney could just be set up without the father's signature. In that case, it was too late to do a power of attorney, and the child would need to pursue a court appointment as a guardian and conservator, which would be much more time consuming and expensive.
Near the end of life, many people develop mental illnesses, or start to have memory issues, and these affect mental capacity.  In an emergency situation, mental capacity to understand what a person is doing to create estate planning documents can be difficult.  If a person has been knocked unconscious in an accident (or because of a serious illness), or is under the influence of too many medications, then mental capacity may prevent the person from being able to create an estate plan.
I have even had a client who was too weak to sign an estate plan in the ICU.  She had her brother sign on her behalf, as she seemed fully mentally competent when I met with her, but even so, she passed away less than 12 hours later.  Despite having done everything correctly, a family member challenged the estate plan in court, claiming lack of mental capacity.  Even though I believed mental capacity existed, the emergency nature of getting things done meant mental capacity was challenged later on (despite the challenge being unsuccessful)…as frequently happens in emergency estate planning situations.
Rushing to Complete An Estate Plan Can Lead to Errors
Legendary former UCLA basketball coach John Wooden used to tell his players "Be Quick, but Don't Hurry."  He meant that when you get in a hurry, in a rush, you make mistakes that are not normally made when you have time to get things done.  This applies to estate planning, too. When an estate plan gets rushed, mistakes can pop up, even mistakes that are normally not a problem.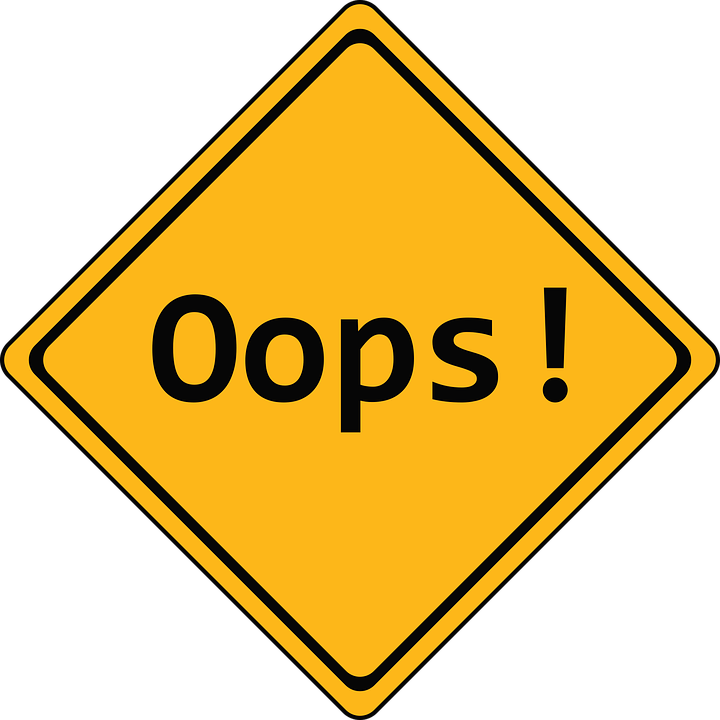 Last month I met with a client at a skilled nursing facility, and I typed up a power of attorney as I sat there with the client.  We got everything typed, up found someone who could print the document for us, and got it signed.  As I went to leave, the client's son said, "Hold on just a minute, my name is misspelled here." I had misspelled his name on the document by accident, and we were moving fast to get things done, so our review had not been as thorough as normal.  I opened the document again, and we got the name fixed, but it was an example to me of how rushing leads to errors. Fortunately this one could be fixed, but something that is missed because of an emergency situation may not be able to be fixed later on.
I have had many times where a client did not ask a question because of a time crunch in an emergency situation, which led to a different outcome that what the client may have wanted.  If I am working in a compressed time frame due to an emergency situation, some questions may get missed. I prefer to have time to have a broad discussion of the aspects of an estate plan and not be limited by emergency time frames.
Misunderstandings are Easy to Encounter and Create Trouble for an Emergency Estate Plan

Similar to mistakes, misunderstandings frequently come up in emergency estate plans.  Some estate planning topics can be hard to understand, and sometimes different terminology can impact an estate plan.  Many clients tell me that they own a trust, or their relative owns a trust, and I need to clarify what they mean by those phrases.  The phrase "owns a trust," as in, "my brother owns the trust," doesn't really mean a lot to me, so we have to get down to what the person means by that phrase, so that we understand each other and what is going to happen in an estate plan.  Nobody "owns a trust," but rather they can fill different roles in the trust, as a trust creator, trustee, or beneficiary.
Similarly, people use the phrase, "on the deed" all the time, but that does not tell me what type of real estate ownership applies to real estate.  I find myself explaining the differences between types of real estate ownership all the time, and why different types of ownership have different legal consequences.  If I am in an emergency situation, explanations can be misunderstood, or misinterpreted, and time may not allow for a full discussion in an emergency.
Emergency Planning is Possible, but Planning Ahead is Better
I will help with an emergency estate planning situation whenever I can, but I also have scheduled appointments.  Just because someone declares they have an emergency, I won't reschedule someone who has been on my calendar for 2 weeks.  I have set up appointments at 8 am, 7 pm, or on a Saturday to help someone who needs something immediately, but those are the exceptions rather than the rule.  Scheduling conflicts can be as big of a barrier to emergency estate planning as the problems discussed above.  It is much better to plan ahead and be prepared for an emergency than hope I can help when an emergency arises.